This extraordinary late harvest wine is one of the various expressions of Gewürztraminer: a dessert wine that packs an aromatic explosion into every sip.  
"
       A sublime sweet wine loaded with perfumed delicacies and full of precious aromas on the palate.
Luciano di Lelio, La Repubblica, agosto 2013

APPELATION
Alto Adige DOC
VINTAGE
2018
 Mild temperatures in April led to early bud break. Favourable weather conditions in May further accelerated the development of the vegetation but a dry period in June slowed down shoot and grape growth. After a humid July, a warm August followed with many hours of sunshine. After several rainy days at the beginning of harvest, the autumn weather developed favourably with considerable fluctuations in temperature. The grapes profited from a long phase of vegetative growth and were in good health, though berry size was somewhat smaller than average. The white wines are very well balanced, with beautiful fruit, fine acidity and juicy freshness. Charming elegance and pleasant tannin structure characterize the red wines.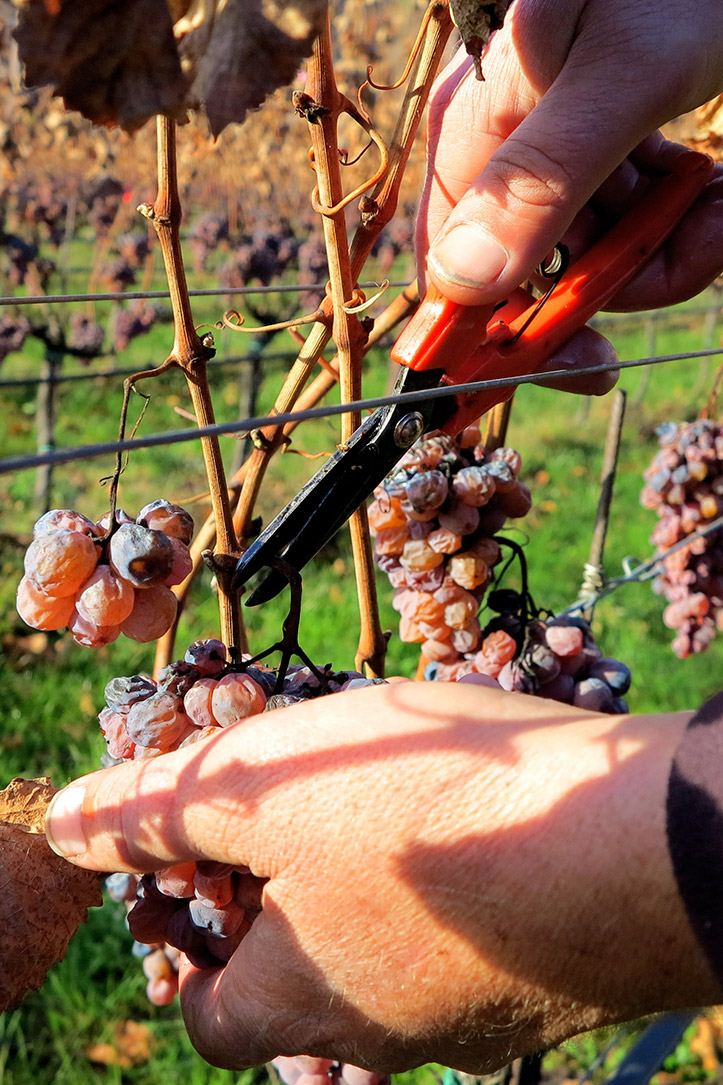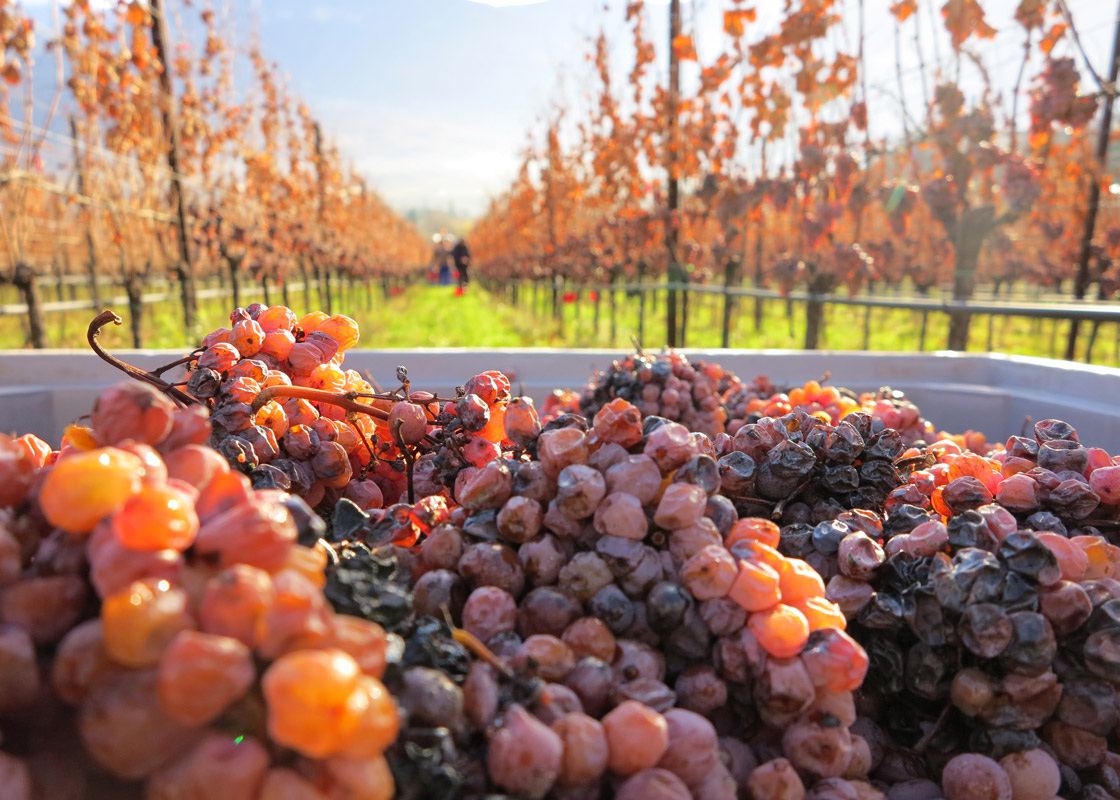 TECHNICAL INFORMATION
Grapes: Gewürztraminer
Yield: 25 hl/hectare
Altitude: 300 – 500 m
Harvest Date: beginning of October
Soil: The vineyards are grown in the gravely clay and limestone soils found above Tramin. The production area is situated on the east and southeast slopes of the Roen moun-tains
Climate: extreme interplay between sunny days, influenced by the Mediterranean climate, and cool nights, marked by the cold downslope winds from the surrounding mountains.
The grapes for this extraordinary wine were dried on the vine until end of November and beginning of December. After maceration, they are pressed very gently at 1.2 bar. Fermentation and aging took place in small French oak barrels for around 12 months. After bottling, the wine matured in the bottle for another couple of months.

The name Roen recalls the name of the mountain protecting the vineyards where this wine is grown. Its beautiful golden-yellow color.

Substantial texture form the background to scents of honey, exotic notes of tropical fruit, as well as dried apricot, candied citrus peel, rose, ginger and vanilla.

Sweet and velvety in the mouth, it explodes with vitality, maintaining perfect elegance. The finish feels like it lasts for several minutes.
WATCH THE LAST AWARDS
| | | |
| --- | --- | --- |
| Riconoscimento | Annata | Punteggio |