The first Italian white wine to be awarded 100 points by Robert Parker's Wine Advocate. Epokale sets itself apart from classic Alto Adige Gewürztraminers, redefines boundaries and is a perfect example of the capabilities of this grape.
"
      This is the finest expression of late-harvest Gewürztraminer I have tasted from Italy – The 2009 Alto Adige Gewürztraminer Epokale is a wine of genius and inspiration. It represents the first 100-point Robert Parker Wine Advocate score awarded to an Italian wine outside of Tuscany and Piedmont.
Monica Larner, Agosto 2018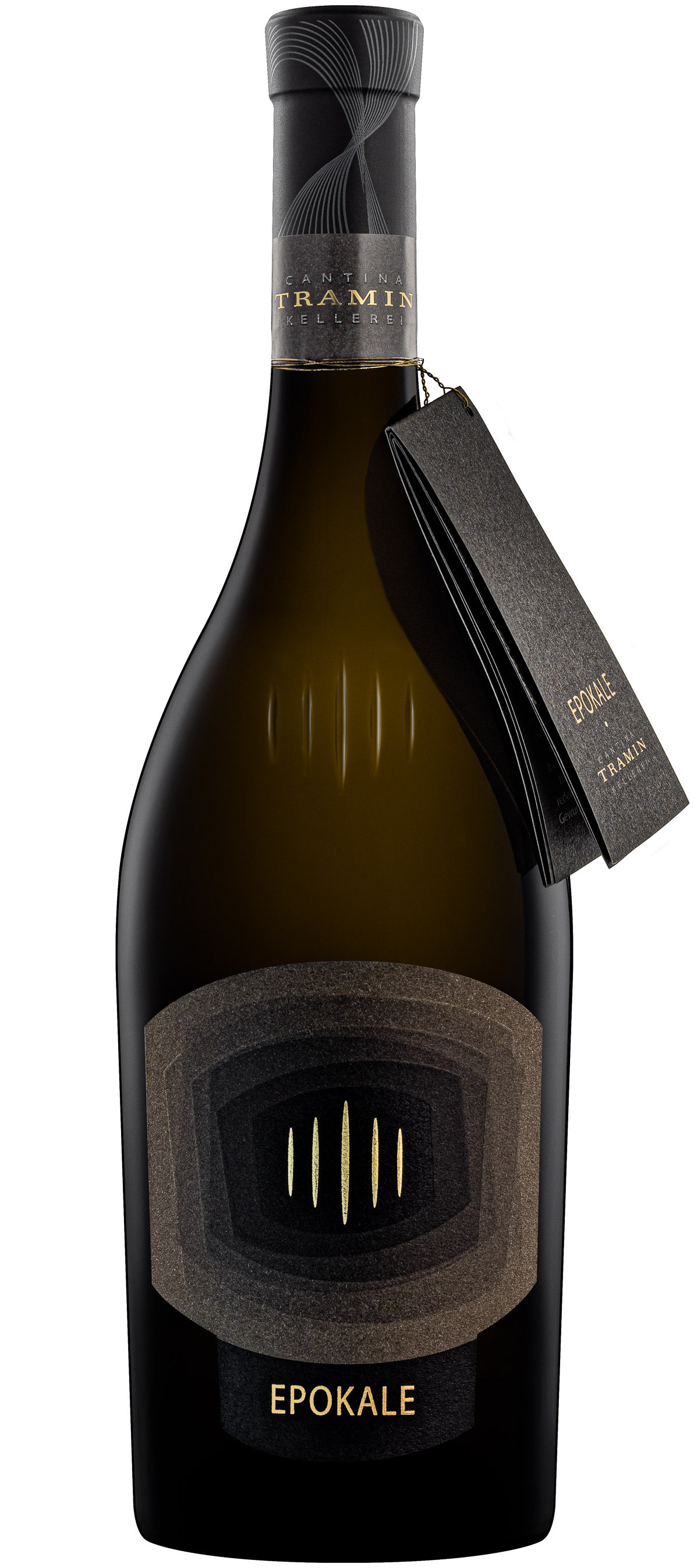 Gewürztraminer is our mission
Epokale is inspired by an old tradition. A wine with a sugar residual that can be well perceived, which used to give strength to the body and the soul. We have selected two of our oldest Gewürztraminer vineyards to produce it, near maso Nussbaumer.
Here, four kilometers aways from the opening of the gallery, it preserves its freshness and it gains elegance thanks to an environment that maintains constant humidity and temperature at 52 °F.
In order to develop its maximum expression, Epokale ages then in the dark for seven years in the Ridanna Monteneve mine, at over 6,500 feet of altitude.
APPELATION
Südtirol/Alto Adige DOC
VINTAGE
2013
Due to low spring temperatures and continuous rainy periods in early summer, the vines began to grow and bloom later than in the previous years. The well-watered soil was ideally prepared for a summer of high temperatures. Harvest began about ten days later than usual, and cool nights and sunny days complemented each other ideally shortly before the white wine harvest. The white wines show excellent and extraordinary quality, endowed with highly elegant aromas of fruit and intensive freshness! The red grapes yearned for the increasingly sparse hours of fall sun. The redwines show clear fruity aromas and typical varietal character, providing for authentic drinking pleasure even at a young age.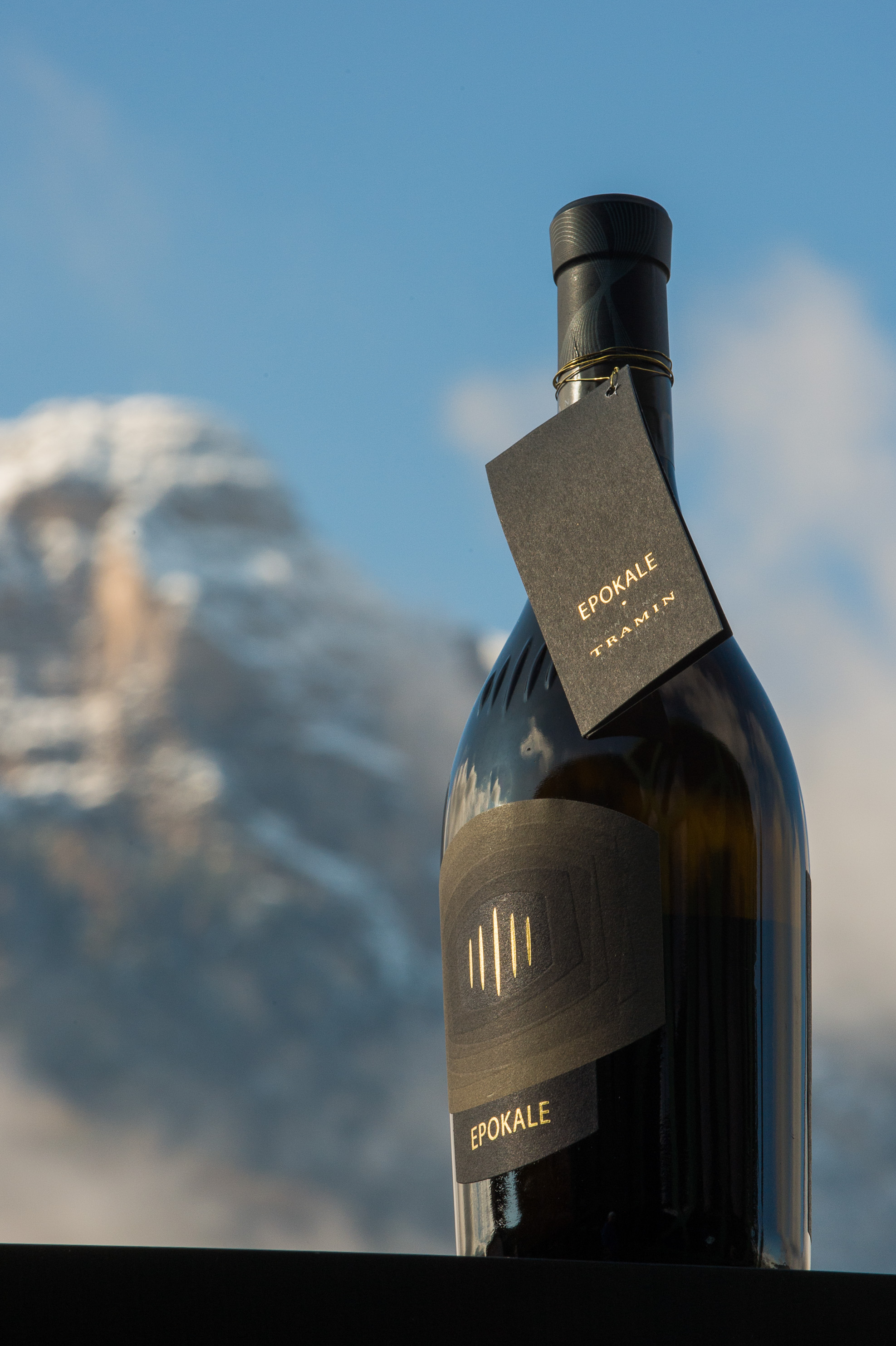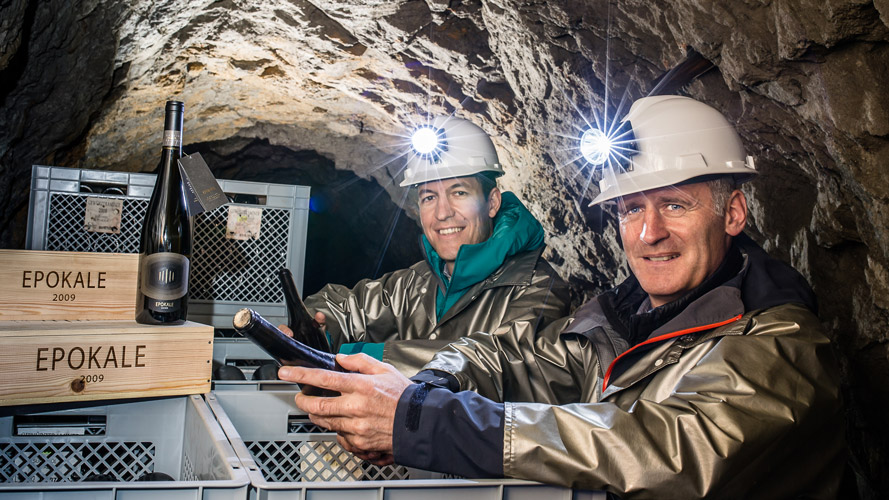 TECHNICAL INFORMATION
grapes:Gewürztraminer
yield: 29 hl/hectare
vineyards: two plots near Maso Nussbaumer
altitude: 420 – 420 m
slope exposure: south-east
harvest: end of October
soil: calciferous gravel with loam on porphyry bedrock
age of the vines: oldest Guyot-vines, from over 20 years till nearly 30 years
climate: extreme interplay between sunny days, influenced by the Mediterranean climate, and the cool nights, marked by the cold downslope winds from the surrounding mountains..
bottles produced: 1,200
The grapes are harvested by hand into small bins, with careful attention to every berry, and gently pressed after a short period of maceration. After destemming and compaction, a short period of maceration at low temperature follows, then gentle pressing. Fermentation takes place slowly, for more than 4 weeks at a controlled temperature of 18°C, before it is stopped by cooling to 5°C for 10 days. The wine is then transferred into small stainless-steel tanks.
MATURATION
Maturation takes place in small steel tanks with constant contact with the lees for 8 months, whereas must is clarified through natural sedimentation of the particles. After bottling, the wine is carried to the Ridanna Monteneve mine, at over 2,000 m in altitude. Here, the wine ages in the dark for nearly 6 years, 4 km deep in the mine, in an environment that maintains constant 90% humidity and a temperature of 11°C all year long, with the air pressure the same as outdoors.

gleaming, intense golden yellow

intensive and impressive; rose petals, lavender, ripe exotic yellow fruits, honeydew, mango, passion fruit, peach, lychee; spicy notes of dried herbs: cloves, sage, ginger, saffron, cinnamon and nutmeg

strong showing, very elegant and graceful, enormous depth, deeply aromatic, rich in content and essence, but with delicately flavored succulence and salty minerality. Highly refined residual sweetness in harmony with mild acidity, a nearly endless finish.
MOST RECENT AWARDS
| | | | |
| --- | --- | --- | --- |
| Award | Date | Year | Score |
| ROBERT PARKER – WINE ADVOCATE | 2018 | 2009 | 100 punti |
| JAMESSUCKLING.COM | 2018 | 2009 | 97 punti |
| VINOUS-ANTONIO GALLONI | 2018 | 2009 | 97 points |
| GARDININOTES | 2021 | 2013 | 99+ punti |
| JAMESSUCKLING.COM | 2020 | 2013 | 95 punti |