Terminum Gewürztraminer is a precious composition of fragrances, harvested in the very first days of winter in one of those rare places where nature allows precious noble rot to develop, giving this wine its distinctive character.
"
      This extremely fine-grained sweet Gewürz wine can duke it out with the best from Alsace. A marvelous sweet wine not to be missed.
Ian D'Agata, Vinous, February 2020

APPELATION
Alto Adige DOC
VINTAGE
2017
Mild temperatures in April led to early bud break. Favourable weather conditions in May further accelerated the development of the vegetation but a dry period in June slowed down shoot and grape growth. After a humid July, a warm August followed with many hours of sunshine. After several rainy days at the beginning of harvest, the autumn weather developed favourably with considerable fluctuations in temperature. The grapes profited from a long phase of vegetative growth and were in good health, though berry size was somewhat smaller than average. The white wines are very well balanced, with beautiful fruit, fine acidity and juicy freshness. Charming elegance and pleasant tannin structure characterize the red wines.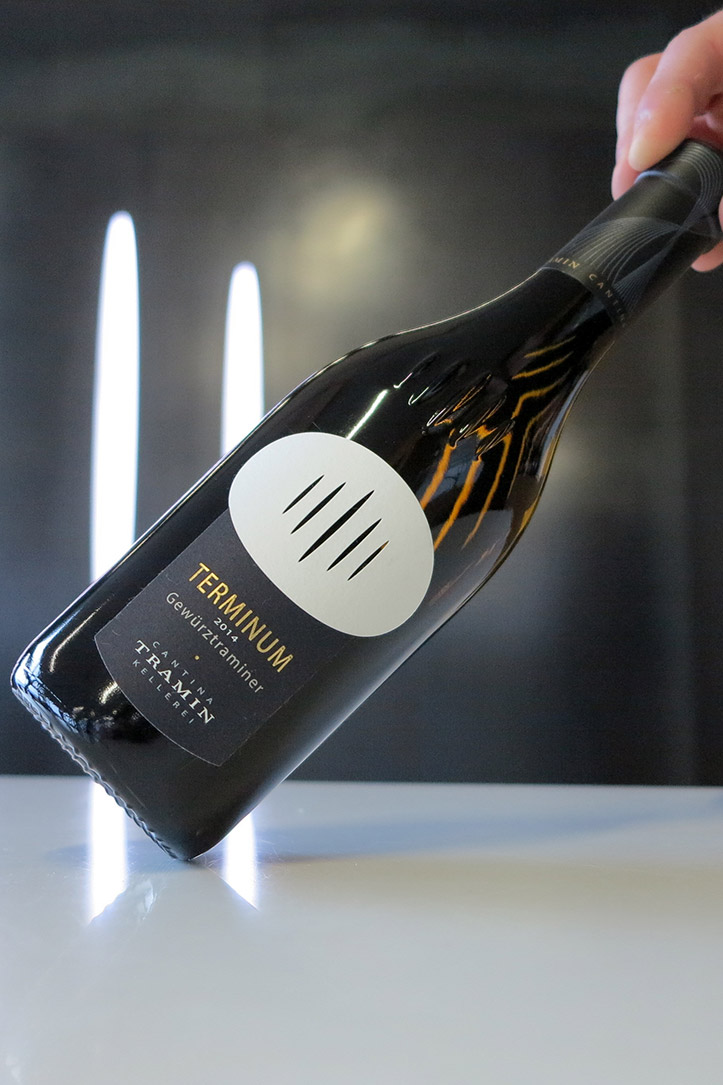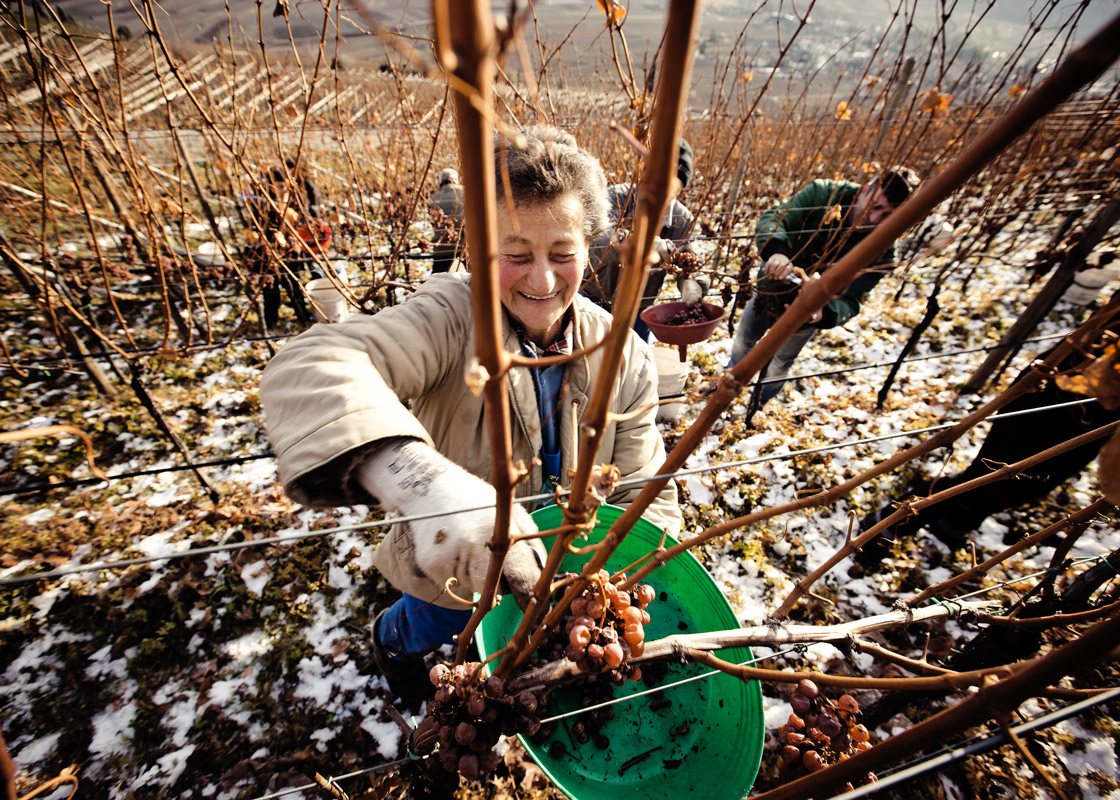 TECHNICAL INFORMATION
grapes: Gewürztraminer
yield: 19 hl/Hektar
altitude: 500 – 500 m
soil: calciferous gravel and clay with porphyry bedrock
age of vines: 15 – 25 years
slope exposure: southeast 80 %, south 20 %,
climate: large differences in temperature between the hot Mediterranean days and the cool
nights influenced by the very cool Alpine fall winds.
harvest: end of December
bottles produced: ca. 2,000
Although on the hills, the vineyards are situated in small swale, protected from the winds from Lake Garda. This detail, usually a disadvantage, is a big plus in the case of Terminum: only this way can the Botrytis cinerea spores develop which reward us with great dessert wines. After handpicking, the grapes are delivered in small containers. After about 12 hours of maceration, they are pressed very gently (up to 1.8 bar).
MATURATION
Once fermentation is complete, the wine continues aging in barrique barrels for another 6-9 months.


intense notes of peach, apricot, lychee, mango, orange zest, honey, vanilla and lilies

intensely aromatic: ripe yellow fruits and brown butter, spices. Noble notes of botrytis underline the uniqueness of this wine. Optimal balance of freshness and sweetness, fine minerality. Extremely long-lasting, balanced finish.
MOST RECENT AWARDS
| | | |
| --- | --- | --- |
| Riconoscimento | Annata | Punteggio |
| LUCA MARONI | 2011 | 92 punti |
| LE GUIDE DELL'ESPRESSO | 2012 | 18,5 punti |
| LUCA MARONI | 2014 | 97 punti |
| FALSTAFF | 2014 | Miglior vino dolce dell'Alto Adige |
| WEIN-PLUS | 2016 | 94 punti |