Microzones where late-ripening red varieties can reach full maturity are rare in the Alpine region. Loam Cabernet Merlot owes its exceptional character to the weather-protected position of the vineyards and the properties of its heat-storing soil.
"
What an incredibly compact black fruit in the nose: delicate spices and notes of dark chocolate contribute to its complexity. Juicy and elegant on the palate, with extremely fine-grained tannins, dense and velvety.
Profil Panel, Vinum Svizzera, September 2016

APPELATION
Alto Adige DOC
VINTAGE
2020
A dry winter and an initially cold month of March were followed by above-average temperatures in spring, favouring early bud break and premature flowering. From mid-May to early June the weather was mostly rainy and wet. During the following ripening stage rainfall was evenly distributed and only a few hot days made for short periods of drought. Throughout the summer the nights were refreshingly cool. Harvest began in early September and until mid-October it was repeatedly interrupted by single days of rain, luckily followed by longer periods of sun. The white wines are crispy and fresh and have an intense olfactory appeal. Finesse and elegance characterise the red wines, which already hint at a great aging potential.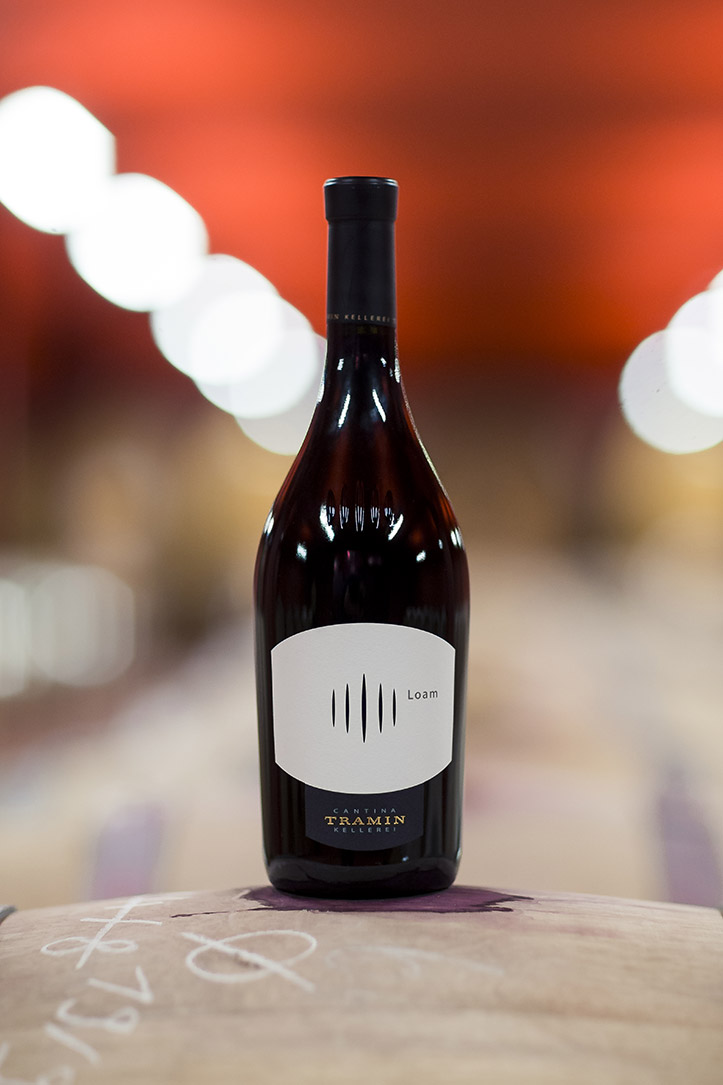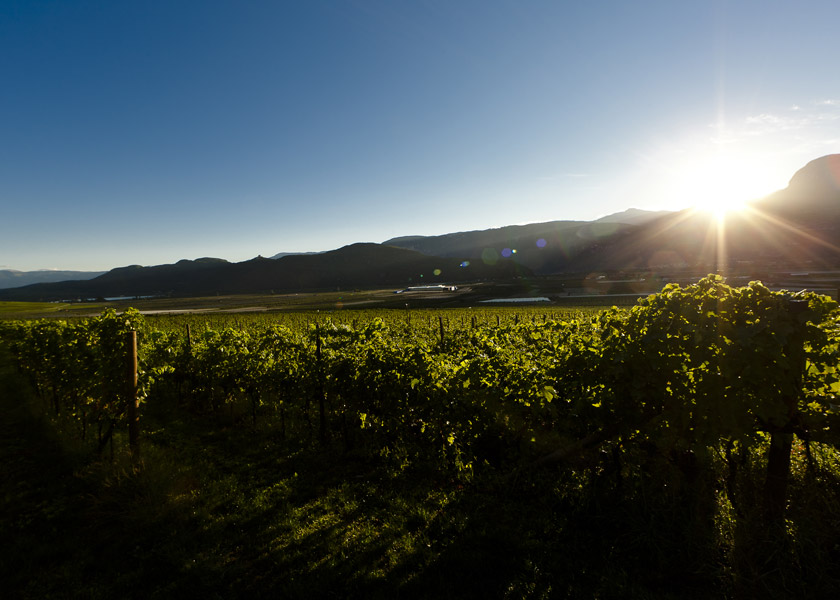 TECHNICAL INFORMATION
grapes: Cabernet Sauvignon, Cabernet Franc and Merlot
yield: 45 hl/ha
altitude: 250 – 350 m
slope exposure: south-east 90 % and south 10 %
soil: calciferous gravel with loam
age of the vines: 15 – 25 years
climate: extreme interplay between sunny days, influenced by the Mediterranean climate, and cool nights, marked by the cold downslope winds from the surrounding mountains.
harvest date: early to late October
bottles produced: ca. 14,000, 400 magnum bottles and some other big formats
 At harvest, the grapes are delivered in small bins and immediately gently pressed.
Fermentation is carried out at a controlled temperature (26 °C) in big oak casks with regular pumpovers to increase the level of extraction from the grape skins for maximum aroma and an intensive colour.
MATURATION
Loam matures first in barriques for 12 months, then for another 6 months in oak casks
and finally for at least another 6 months in the bottle.


pleasantly fruity with a delicate touch of bitterness reminiscent of wild cherry and
blackcurrant, dark chocolate, fine herbs and slightly ethereal notes

fruity, generous and elegant, full-bodied and juicy – hints of cedar wood, dried fruit and red berry aromas, with fine tannins and salty minerality
bottle sizes
0.75 l / 1.5 l / 3 l / 5 l
MOST RECENT AWARDS
| | | | |
| --- | --- | --- | --- |
| Award | Date | Year | Score |
| JAMESSUCKLING.COM | 2015 | 2011 | 93 punti |
| GAMBERO ROSSO | 1998 | 1995 | Tre Bicchieri |
| GAULT&MILLAU | 2022 | 2019 | 4 rote Trauben |
| VERONELLI | 2020 | 2018 | Tre Stelle |
| VERONELLI | 2018 | 2015 | Tre Stelle |