Stoan is a unique wine of its kind reflecting the complexity and potential of our region. It is a lively blend of Chardonnay, Sauvignon Blanc, Pinot Blanc and Gewürztraminer, born from the creativity of our winemaker.
"
      Stoan is one of Italy's finest and most distinctive white wines
Tom Hyland, 2013

POTENZIALE DI INVECCHIAMENTO
APPELATION
Alto Adige DOC
VINTAGE
2018
 Mild temperatures in April led to early bud break. Favourable weather conditions in May further accelerated the development of the vegetation but a dry period in June slowed down shoot and grape growth. After a humid July, a warm August followed with many hours of sunshine. After several rainy days at the beginning of harvest, the autumn weather developed favourably with considerable fluctuations in temperature. The grapes profited from a long phase of vegetative growth and were in good health, though berry size was somewhat smaller than average. The white wines are very well balanced, with beautiful fruit, fine acidity and juicy freshness. Charming elegance and pleasant tannin structure characterize the red wines.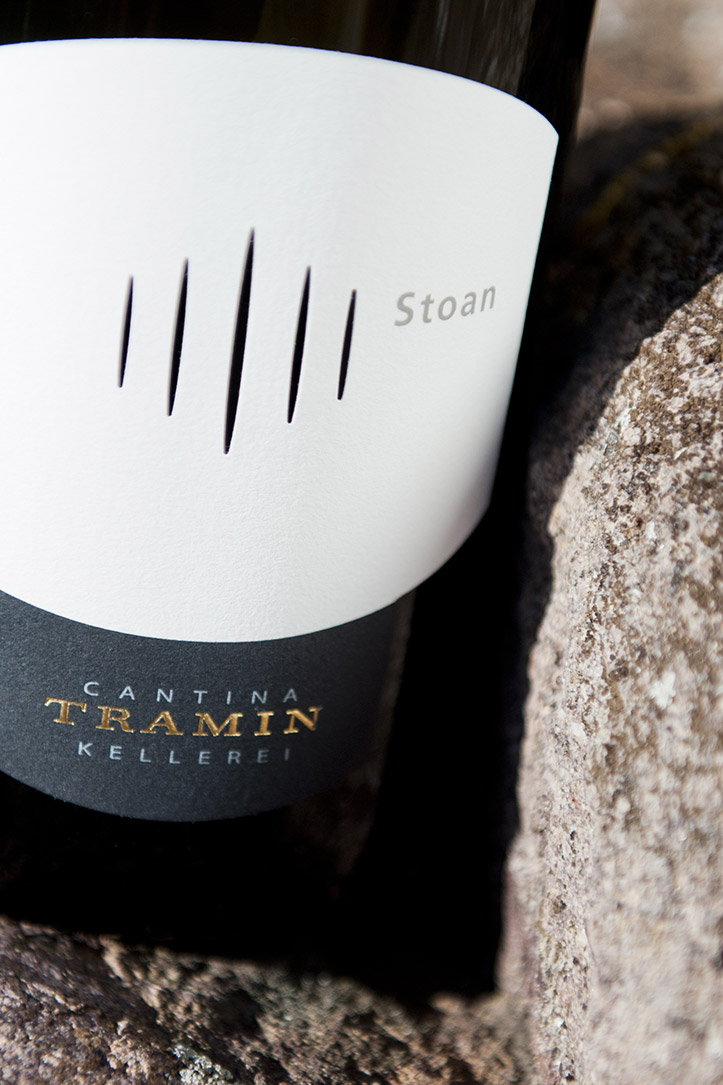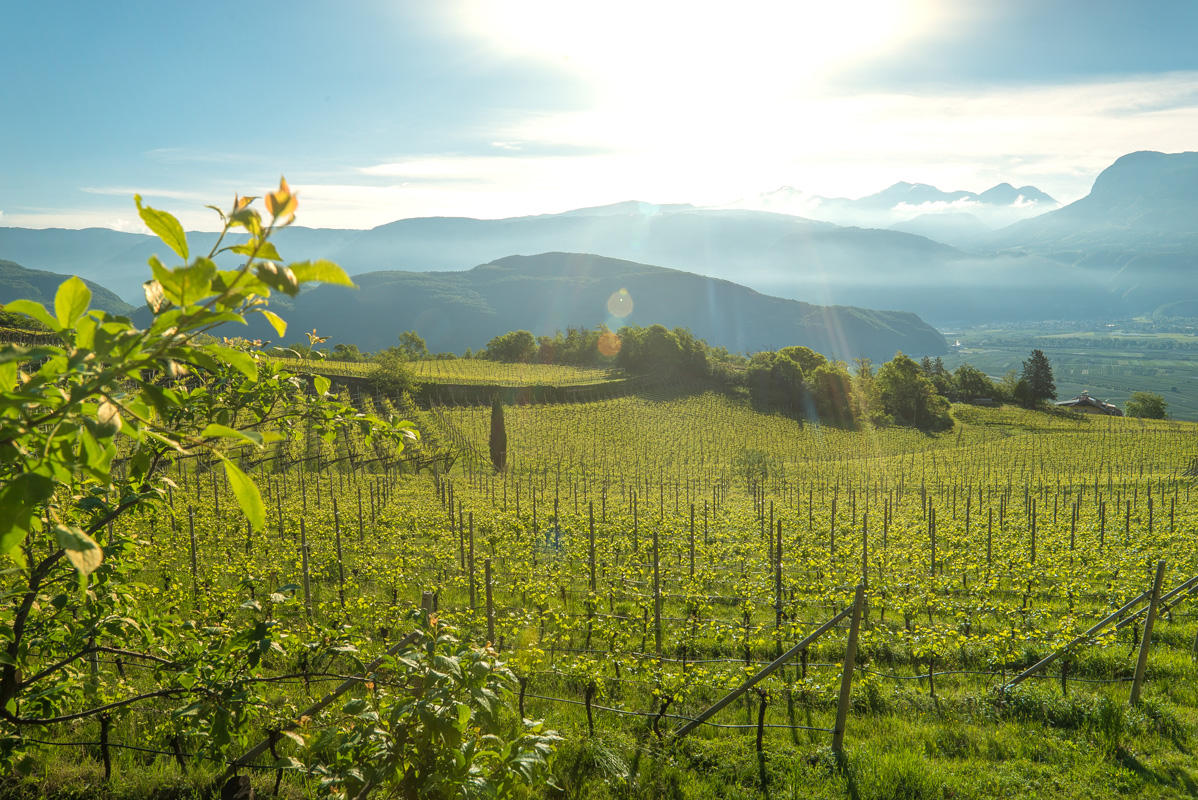 TECHNICAL INFORMATION
Grapes: Chardonnay 65%, Sauvignon 20%, Pinot Blanc 10%, Gewürztraminer 5%
Yield: 45 hl/hectare
Altitude: over 400 m, mostly from 500 – 600 m
Slope exposure: southeast 90 %, south 10 %
Harvest Date: end of September – mid- October
Soil: cgravelly to rocky, limestone and loam, rich in minerals.
Vine ages: 10 – 40 years
Climate: Extreme interplay of sunny days influenced by the Mediterranean climate and cool nights marked by the cold downslope winds from the surrounding mountains.
Bottles produced: approx. 60,000, 500 magnums and few large formats
At harvest, the grapes are delivered in small bins and immediately gently pressed. The must ferments slowly at controlled temperatures (18-20°C) in wood barrels (30 – 40 hl), in which partial malolactic fermentation occurs. The wine is clarified through natural sedimentation of particles.
MATURATION
Stoan matures separately in large wood barrels (30-40 hl), at constant lees contact until the end of August. After blending and bottling, the wine matures in the bottle for at least another 3 months. Total maturation period is thus at least 14 months.


Elegant and refined, fruity notes of peach, apricot, pear, elderflower, kumquat, white flowers with fine spicy notes, jasmine, mimosa.

Deep fruit aromas of pineapple, banana, pear, tomato leaves, green bell pepper, citrus zest, harmonic and balanced, delicate salty minerality with a long lasting, creamy finish
Bottle sizes
0,75 l / 1,50 l / 3,00 l / 5,00 l
WATCH THE LAST AWARDS
| | | |
| --- | --- | --- |
| Riconoscimento | Annata | Punteggio |
| TEXSOM INTERNATIONAL WINE | 2017 | Silver |
| JAMESSUCKLING.COM | 2016 | 94 points |
| WINE ADVOCATE by ROBERT PARKER | 2016 | 94 Parker-points |
| JAMESSUCKLING.COM | 2017 | 92 points |
| WINE SPECTATOR | 2017 | 91 points |